RIZAL vs MD ANIS, MAKSAK 2010
Kelantan were crushed 1-3 in the final game against the eventual champions Kuala Lumpur, but the game between my former coach, Rizal Ahmad Kamal and my teammate, Md Anis Rahimi deserved some attention. Both played to the time trouble, and in the scramble, Rizal managed to somehow checkmate his opponent using a pawn. However, the result should be quite different had my Kelantan teammate found the correct reply on move 40. Here is the original position: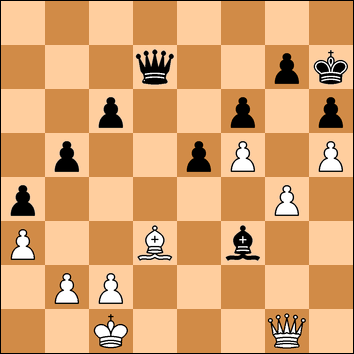 White's Queen sits passively at the edge of the board guarding the unfortunate g4 pawn, and Black replies meekly with 40...e4 attacking the Bishop.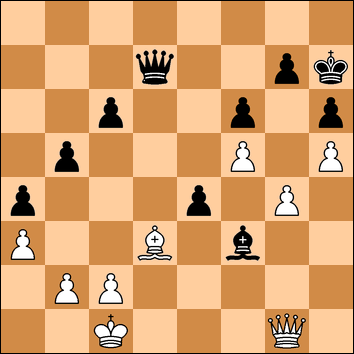 The game will take a different course should Black found a more active 40...Qd4!, attacking the pawn once again, and after the exchange of Queens, Black should come out on top.